14th Annual Alaska Occupational Safety Summit
October 22 and 23, 2019 | Captain Cook Hotel, Anchorage, AK
2019 Conference Theme: "Purposeful Safety – A Calling"
 Brought to you by the Alaska Chapter of the American Society of Safety Professionals in association with the Midnight Sun Chapter of AIHA.
---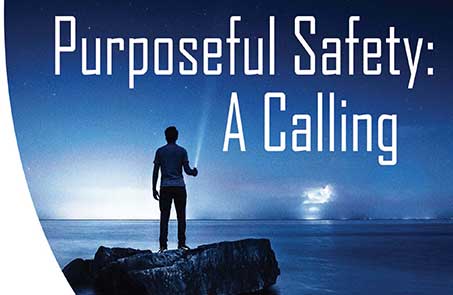 The Alaska Chapter of the ASSP is proud to present a strong and full program agenda this year!
The event will feature the latest updates from around the industry and the country. The selected presentations will address an array of health and safety concerns industries have to contend with and provide essential training and information right here in Alaska. Together we aim to help you protect workers, the general public, and the environment.
Who should attend? Professional Safety Directors, Safety Consultants & Professionals, Human Resource Professionals, Risk Managers, Collateral Duty Safety Officers, Project Safety Professionals, Front line Supervisors, Business Owners and General Managers

.
EXECUTIVE LUNCHEON
"By Invitation Only" Executive Luncheon will again be held in 2019! As a sponsor, you'll receive invitation(s) (# dependent on level of sponsorship) to be held in the Quarter Deck of the Hotel Captain Cook. You'll be joined with other valued sponsors and hear a special  presentation/message from our main speaker(s) . This will be held the opening day of the conference, October 22nd at noon in the Quarter Deck of the Hotel Captain Cook. Remember, you cannot register for the Executive Luncheon, it is by invitation only, and is the Summit Committee's way of thanking our sponsors for their support, dedication, and commitment to safety.
ON THE AGENDA
Deploying Visual Communication In Industry
Building Your Personal Brand
Total Worker Health
Employee Fatigue Management
ASSP's organizational outlook
Executive luncheon for sponsors
The latest innovations at our exhibitor booths
Living safety for success
Connecting with peers and more!
Conference attendees can earn 0.6 Continuing Education Units (CEU's) by attending the Summit on October 22 and 0.7 CEU's on October 23, a combined total of 1.3 CEU's!
………………………………………………………..
KEYNOTE SPEAKER

Jose Perez, Corporate Senior Manager of EHS
"Purposeful Safety: A Calling."  The safety professional's career takes many turns and at times even detours. In a profession that focuses on caring for others, it is important that we make time to reflect on our WHY, especially at critical times of our journey. Jose's session will focus on the journey of a "Giver" that found the safety profession, and ultimately found a way to give and serve others.
………………………………………………………..
HIGHLIGHTS
Diana Stegall, CSP, CFPS, ARM, SMS, CPCU, 2019-2020 ASSP President
"The Future of Safety – Where We're Headed" Diana will present on the direction of Society, how the Safety Profession is developing and how we can all best prepare for new challenges ahead.

James Boretti, CSP, ASSP Region I Vice President
James will illustrate his personal story in "Safety Lived for Success". Motivations for safety professionals in our organizations: why do they do it.
Joshua Franklin, MBA, CSP, SMS, CIT, CPCU, ARM
Joshua will kick off day two with "Stuck in Safety, Breaking Through Your Career Plateau."  Joshua will help you to be inspired and find new direction in your career!